It's been a busy week for BWCUCC players and teams – with some quite remarkable results and individual performances to report on.
1st up saw T20 Semi final action on Wednesday night for both our Premiers and Division 1 (3rd's) men.
At Hagley 5 a small but enthusiastic bunch of supporters watched on as the premiers took on St Albans for a spot in the final. After being asked to bat Saints started positively to be 32/0 in the 5th over before Burnside grabbed the 1st wicket, via Matt Hay.
Some sharp bowling and fielding pulled them back considerably as Sam Carlaw, fresh from his drive up from Timaru, took 3/19 off his 4 – Saints hobbling through to post 111/6 from their allotted on a not so user-friendly track.
At 40/1 in reply things were ticking along swimmingly until Ben Langrope injected himself – taking 2 catches, snaring 4 wickets and effecting a run out to destroy the Burnside response. We ended 94 all out in the last over.
Over at Elmwood 1 OBC 2nd's looked to be dominating our Division 1 side as they posted an imposing 164/9 from their 20 overs.
But they weren't counting on our man Scott Finlayson – who would provide a quite stunning response. Displaying excellent timing & an ability to consistently find the gaps – Scott, well supported by the other top order batsmen, amassed 113no to see the lads home all rather comfortably.
A remarkable innings from the young man which was greeted by rapturous applause by his team mates and club supporters. Well done Scotty!
The 3rd's will play Merivale Papanui in the Div 1 T20 final at Hagley (HC 2) on Wednesday (Waitangi day).
Saturday saw our top 3 teams swap out the maroons for the whites as 2-Day cricket resumed across morning grades – with some more outstanding collective and individual performances.
PREMIER:
Our 1sts took on Rinkerton down at their domain – bright sunshine reflecting off the shiny new Fox & Associate's sponsored uniforms as the lads fielded first.
Jackson Latham tasted immediate success – enticing a nick through to keeper Mitch Hay in the 2nd over. But from then on, some sharp fielding aside, it was very much the Scott Inglis show – and what a show he put on!
Scott took all the remaining Riccarton wickets – as in all 9 of them – as he delivered a performance for the record books. Initially reducing Riccarton to 36/4 he was practically unplayable – returning in a series of spells, and tasting success each time, as the home side were dismissed for 145 in the 53rd over.
Scott's final figures read; 19.4 overs, 6 maidens, 9 for 49 – a fantastic achievement from the 47-year old veteran speedster.
No doubt riding high on a wave of elation at Singles' efforts the batsman found it much easier going against an opposition attack that didn't have any Scott's in it.
Having lost both Huyser brothers and Gus Harman inside the 1st 13 overs, JJ Naude joined Liam Winn at 64/3.
The pair would no be separated for another 24 overs, and in that time they added 158 runs – at a leisurely 6.5 per over – before JJ received an absolute jaffa from Trevor Garrett which clipped the top of off-stump and denied him a century. JJ's 99 came off 86 balls and featured 12 fours and 2 sixes.
At the other end Liam Winn wasn't to be denied though – bringing up his hundred off 133 balls and ending the day 103no as Burnside ended 275/6. Winny's 1st century for the club was an exhibition in elegant stroke play – perfectly matching JJ's brutal bullying of the bowling attack.
So the Prems take a 130 run lead into next week where they will press on for the outright victory.
CHAMPIONSHIP:
Back at Burnside the 2nd's were indulging in a bit of bowler bullying themselves. Despite being inserted on a wicket that looked a little lively (but played very well) our men really took the game to their Merivale Papanui opponents – opener Alex Heenan striking a tremendous 132 off 116 balls (15 fours & 3 sixes) as the home side rattled past 200 in just the 37th over.
Scott Finlayson, promoted from Div 1 after his mid-week heroics, showed enough class in his patient 42 to suggest he will do well at this level as well and, despite a run of low scores through the middle & lower order the 2nd's posted 264 all out.
Alex Tait bowled genuinely rapidly to claim 2 wickets and Club Captain McDuff got 1 but it was that man again – yes, Hugo Howard – who dominated proceedings with a 6-wicket bag. His quality left arm orthodox was a little to good for most in the MP line up as they hobbled through to 138/9 at close of play.
Alex had his lovely Auckland based Girlfriend, Sarah, down for the weekend and was set to impress – taking her for a nice drive to Rinkerton Domain in his flash car (to drop off the Premier whites) and adding an extra touch of product to his, TinTin inspired, do…
Like our premiers – the 2nd's are well placed to press for the outright next weekend.
DIVISION 1:
Having surrendered their star batsmen to 2nd's the 3rd's took on Sydenham on Burnside 2. Nothing in Cric HQ but I understand our men were dismissed for a little over 100 and Sydenham have a smallish 1st innings lead going into next week.
No doubt the Burnside men will have been slightly distracted by their pending T20 final on Waitangi Day.
PRESIDENTS:
Over on No: 4 the groundsman appeared to have constructed a new extension to Memorial Ave – such was the road-like appearance of the strip for the top of the table clash between the Foxes and their St Albans opposition.
Asked to bat our Foxes, complete with a returning Skipper and his taped up elbow (courtesy of Matt Everest again), thought 210-220 would be required on an excellent batting surface.
Despite losing his opening partner, Josh Allan, early Chris "The Great Arkle" Kennedy unleashed lofted drives and undentist-like aggression in his 47 – and along with Jeff Roy (30) ensured we were well placed to launch in the last 20 overs at 80 odd /3.
Buchanan (17) came & went after a couple of boundaries, as is his habit, and Everest ceased massaging Paul Shackleton's crook back to post a busy 43 before he was run out after slipping over on the tarseal.
But from 163/5 things fell away slightly and the tail was left to noodle us through to 187/9.
Stenchy Twaddell dismissed Alabaster for a duck and we got the dangerous Read not long after but Bazz Cox (43) was riding his luck. Mather came in, nicked one down the leg side off Gibson & forgot to walk – then he suffered a health issue and retired briefly, but he returned to score freely as did RJ at the other end.
Lacking some regular firepower and with Wheeler & Roy not quite on form the Skipper had turned to himself for answers but found none – as Saints cantered home in the end 4 down in the 37th. Gibbo the best of us with 2/19 off his 8.
That 210 would have shaped thing differently but we remain top equal with 4 rounds to go in this competition.
Our moods were slightly improved over a beer and hearing the news that Matt Loose's 179no (as part of Sydenham Cardinal's 258/1 in our grade) was not enough to deny Hornby a win – as Darren Ingram's 191 trumped that & Hornby cantered home with overs to spare.
179* in a losing side – someone tweet The Grade Cricketer…!
DIV 3 – CANNONS:
Our Pony Club men were up against it early on a belter at Barnett Park – Sumner losing their 1st wicket at 116 as both openers flourished (Regan Cantwell with 107 in particular). Things got no easier as Sumner ended with an imposing 261/7.
After PIES Peters (not the El Capitan) went for 37 off 3 Footie Foote's (that's his name in Cric HQ) spell smells of 'last resort' at 4th change – and his 4/64 off 8 likely only hampered the run rate occasionally.
In reply the top 3 of Thorpey (54), Shifty Finlay (41) and Tom Batty (62) all played their part to set up the chase – but when key man Dilla Smith was bowled for 10 (at 170/4) the lower order was left with too much pizza to chew runs wise.
El Capitan Peters managed only 9 before being dismissed by the suspicious sounding 'Jimmy Spud' and the tail fell away thereafter as the Cannon's were all out 230 with an over to spare.
DIV 4 – BOOMERS:
The Boomers took on New Brighton at nearby Nunweek and were happy to restrict them to 137 all out off 33 overs. One of the panel beater's Opener's got a 50 and someone else 20 – but the rest of the card looks like a local phone number with all the single digits.
Wickets shared around but a, Cannons-like, 4th change bowler in the form of Mike Reed got 4/31 – Deon Cremer the next best with a 2 for.
In reply the Boomtown rats lost 4 wickets fairly cheaply and the hopes quickly came to rest on the shoulders of Andrew Mackway-Jones at 5. That's a mouthful so let's say MJ struck 10 boundaries in his 62 but it all came crashing down as Stewart from the lupin snoopers took 4 wickets through the middle & lower order.
Once again, as they did a few short weeks ago, the Boomers fell short of the target – running out of overs with wickets in hand to end 134/9 off their allotted.
DIV 5 – STRIKERS:
The Strikers tasted victory at Waltham Park over Southern Districts – but it wasn't pretty. They posted 119 but were all out with 7 overs remaining – Harish Sharma (at 9) with 35 edging the duel 26's of Ramadeep Patel & Ashit Patel.
But in the end they wouldn't have given one as the dismissed the Southenders for 108 with 9 balls to spare – Skipper Pandya's 3/16 opening up perfectly complimented by Bhardwaj (who still has the wicket-keeper sign beside his name in Cric HQ but clearly isn't) at the other end with 4/15.
Sharma also helped himself to 2 wickets for a good day out in the sun.
T20 CAVALIERS ROUND-UP:
The GhettoHustlers love these write-ups and they have even entered a full scorecard this week for us to salivate over!
Also playing Southern Districts at Waltham Park (it's not that big of a park is it?) the restricted the home side to 115 all out inside the 20 overs – Mitch Neutze's twin brother Dave Hills grabbing 2 wickets but was elbowed out of the limelight by Chris Reddiford's 3/13.
In reply they threatened to become the GhettoShufflers as they were quickly reduced to 3 for not many. Brad Reid joined his tangerine companion "Hills" and the pair set about corrected the slide.
Hills fell for 28 and despite Reddiford's brisk 13 the match was in the balance and required calm heads. Reid generally lacks patience though and he took it upon himself to get the lads home – his 53no coming off just 19 balls with 10 fours and a six.
Victory achieved albeit with the last pair at the wicket and with 4 overs to spare.
The DDT's took on the OBC Super Colds out on the rubber ducky on "the other" Burnside Park and she was uphill from there as the visitors posted a fairly daunting 175/3 1st up. Luke and the lads struggled in reply and were all out for spot on 100 in the last over.
Nothing in from The Believers and not from Holsteins Boys either although it's rumoured the latter had a win.
CHAIRMAN'S CUP FINAL:
Sunday saw a freshly remarked & rock hard pitch on number 1 polished up as we hosted Heathcote CC in the final of this competition.
The teams are formed from players across all grades in each club – with some restrictions (no Premier players / no more than 4 morning grade players) and is a great way of getting to know your fellow club members.
Having dispatched Southern Districts in the last game some personnel changes were made to "spread the love" wider and have more people involved.
Having lost the toss we were inserted and our Chairman & Captain – Robertson – asked El Capitan Peters (Cannons) to partner Scotty "Too Hottie" Finlayson (Division 1) at the top of the order.
Unfortunately Scotty & fellow key batsman, Alex Tait (Championship) – at 3 – both found out the hard way just how much a new 2-piece ball can swing and we were quickly in trouble at 8/2.
Dave Hill's twin brother – Mitchell Neutze (GhettoHustlers) – joined Chris and the pair set about building a defendable total.
The Chairman / Skipper had been talking up the wicket earlier but was now muttering about 130 being useful as he considered the range of cricketing abilities.
When Peters was dismissed (I watched the game but can't find it in Cric HQ to get the stats right so I'm gunna go with 26) that same Chairman didn't bother the scorers, and nor did Dilla Smith (Cannons), as the pace & movement of Pommie Import Tom Payne for Heathcote was proving to be a little too much for the afternoon graders.
With Neutze also dismissed (Ummm…. 37?) it was left to Buchanan (Presidents), who had literally just ordered pizzas, to assist Jason McKenzie (Div 1) in ensuring we had something to bowl at.
Both fired off a couple of lusty blows but were dismissed in the teens and Brad Reid (GhettoHustlers) couldn't repeat his heroics of the previous day.
So we teetered at 93/9 with too many overs left as Gibson (Presidents) joined Hugo Howard (Championship). The pair ground out valuable runs, including an exquisite backward cut from Gibbo (who was sufficiently emboldened by his own timing that he attempted a one-kneed lofted drive over cover next ball – and missed it completely).
When Gibson later drove up-ishly to cover, who accepted, the pair had seen us to the dizzy heights of 121. "Something to bowl at" the Chairman muttered.
In reply we tried to bully them with the guile of Gibson and the pace of Tait – who runs in from 30 yards at Usain Bolt-like speed – and the latter had an immediate impact with an out-swinging yorker to claim an early one.
We gathered mid-pitch and cautiously watched the next batsman wander out. This competition is like that and we regularly found ourselves watching each batsman walk out – trying to gauge his likely grade-level and therefore playing ability based on a mixture of his gait and whether he had matching kit…
The other opener, their keeper, was all GM so clearly a morning grade man – and he played some nice back foot drives and square cuts without really worrying us too much.
The No: 3 was quickly dispatched when he played Gibbo on, who celebrated with a un-Gibbo-ly way with a mighty fist pump, and we smelt blood. Tait bowled 5 overs and then Hugo Howard was introduced down wind – our thinking being that many would lack the technical expertise to deal with genuine quality spin.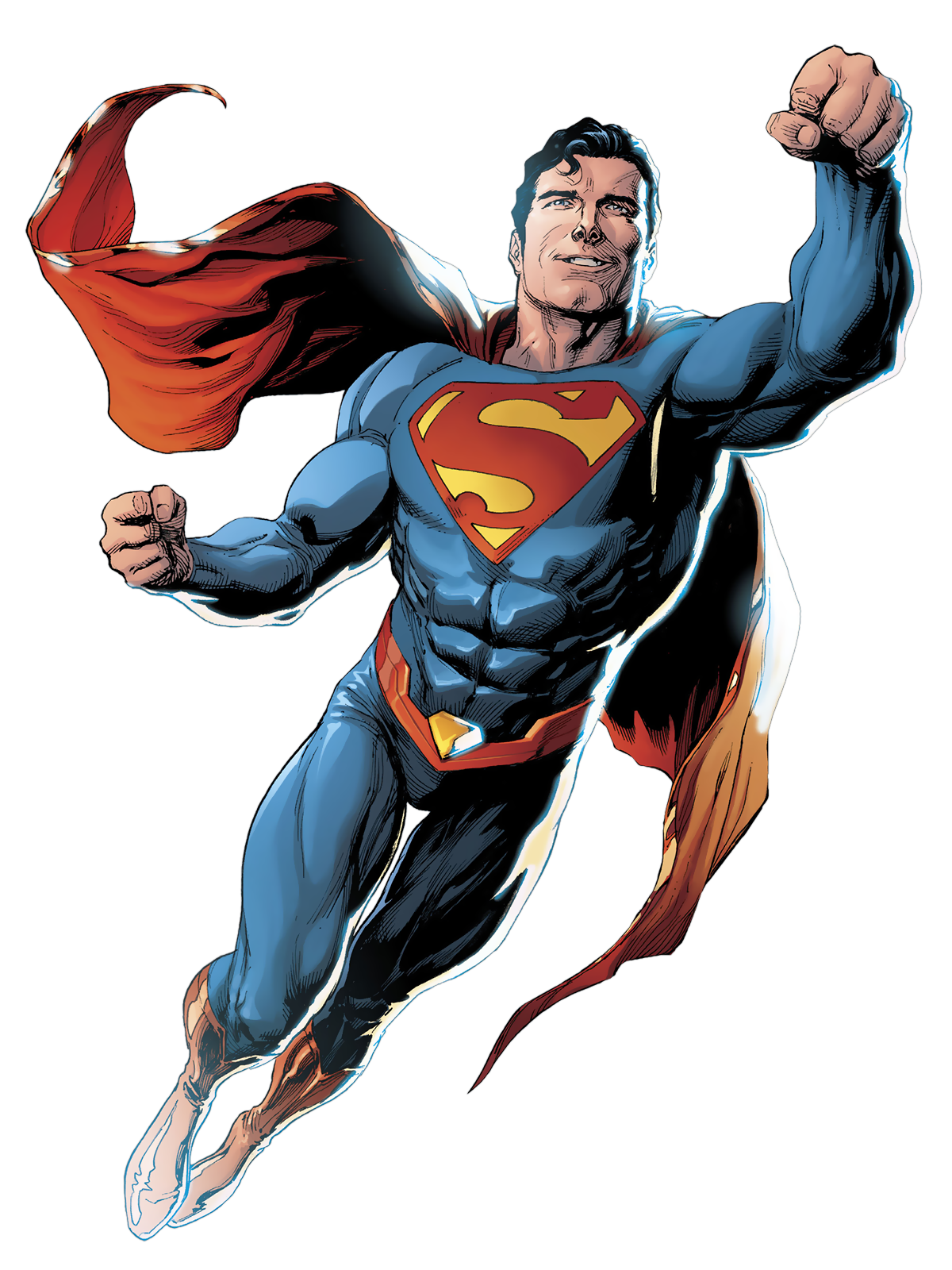 Next in was a 4th-grade looking chap (Puma gloves & Slazenger pads) and we tightened the screws as Gibbo bowled his 8 consecutively. His last leaked 12 runs, including 4 wides that the Chairman waved past at 1st slip. but overall he bowled a fine spell (1/23?). McKenzie replaced him upwind and promptly dismissed non-matching gear man to see them 40 odd for 3.
Unfortunately that brought Tom Payne to the crease and he appears to be sponsored. After a cautious start he began striking cleanly and long – sufficient to necessitate changes at both ends as Reid was introduced post drinks and Tait returned.
Some Heathcote supporters had arrived and were discussing the merits of Reid bowling with his Burnside baggy cap (100 games for the Hustlers earned) on backwards.
But they were quickly silenced when he grabbed a wicket and even more so when Payne finally mis-timed one and he took a catch diving forward at cover off Tait. Suddenly we were back in the game – Heathcote 89/5 and Burnside spirits were highly elevated as the field squeezed closer.
Next in was a T20 team member no doubt recruited at late notice. His stance saw him standing square outside leg with both feet pointing straight at the Umpire, while his bat rested on the ground 60cm away outside off-stump.
He looked like a cross between Shivnarine Chanderpaul and a small child nervously peeking around his bedroom doorway to see if Mum was coming down the hall. Our hopes soared.
He consistently played the same shot to each ball – a wide, arcing, cross bat swoop from which the direction was dictated solely by how far through the shot he got when the ball hit the bat. We giggled excitedly when he somehow cut a Tait yorker, off middle stump, along the ground to 1st slip and groaned in agony when he mistimed a pull shot just short of cover.
It was game on – but Heathcote were squeaking french cuts for 1's and splicing good length balls into gaps.

Buchanan noodled one out and then Heathcote slumped further through the farcical run out of a Divison 5 (afternoon grade) player (he had a thigh pad on each side and the back leg one faced the keeper).
Next in was a 17-year-old car groomer from Woolston who probably fills in for his mate's Div 6 side occasionally – even his pads didn't match.
But somehow he hung around long enough that Heathcote were able to sneak the last 3 or 4 runs needed and take the victory. Our lads remained in good spirits after a genuinely entertaining days cricket – in which every one got a fair crack at things.
All tongue in cheek humour aside Heathcote were worthy & gracious winners and their Skipper, Dave, spoke briefly but well as he received the Chairman's Cup. We both felt the competition has great merit and hope that more teams enter next year – so we can have more games and more opportunities to mix with our wider club.
Hopefully Heathcote achieve Premier status for next year and Tom Payne will be ineligible to play….
Yours in cricket…